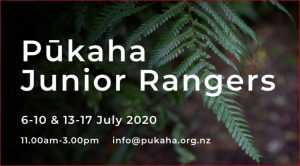 Created for 5-14 year olds, this conservation themed holiday programme will suit nature lovers who love exploring wild places.
The cost is $30 (or $27 for Pūkaha members). Includes lunch, and a free coffee for the dropping off parent/caregiver!
More info can be found here  https://pukaha.org.nz/upcoming-events/
For any birdlovers in your school, thought I'd add a reminder the NZ Garden Bird Survey begins soon (27 June – 5 July). Quizzes and resources to help identify NZ garden birds are available on our education web page.