Friday 25th February 2022 case numbers update
Mōrena South School whānau,
I am writing to update you about the situation at school. As of late last night we have TWO confirmed positive cases in Te Kakano. These students are in rooms 2 and 4 and are not related.
As we have moved to Phase 3, Te Kakano students may return to school from Monday 28 February. Whilst you no longer need a negative test result to return to school if you or child has ANY symptoms you must get tested.
Even though only students in the Te Kakano bubble have tested positive, it could be present in other bubbles in our school. It is crucial that you monitor your child and have them tested immediately if they display any symptoms. For the safety of everyone at school all symptomatic students and staff will be sent home. Testing can be organised by ringing the Barraud Street Medical Center (06) 374 5691 and booking a test.
Below is a list of symptoms that you need to monitor for.
COVID-19 symptoms
Symptoms can include one or more of the following:
a new or worsening cough

sneezing and runny nose

a fever

temporary loss of smell or altered sense of taste

sore throat

shortness of breath

diarrhoea

headache
Less common symptoms may include:
muscle pain or body aches

nausea

vomiting

malaise — a general feeling of discomfort, illness or unease

chest pain

abdominal pain

joint pain

confusion or irritability.
We do ask that if you receive a positive test result please contact Caroline immediately on 374 8915 or email principal@dannevirkesouth.school.nz
Isolation in Phase 3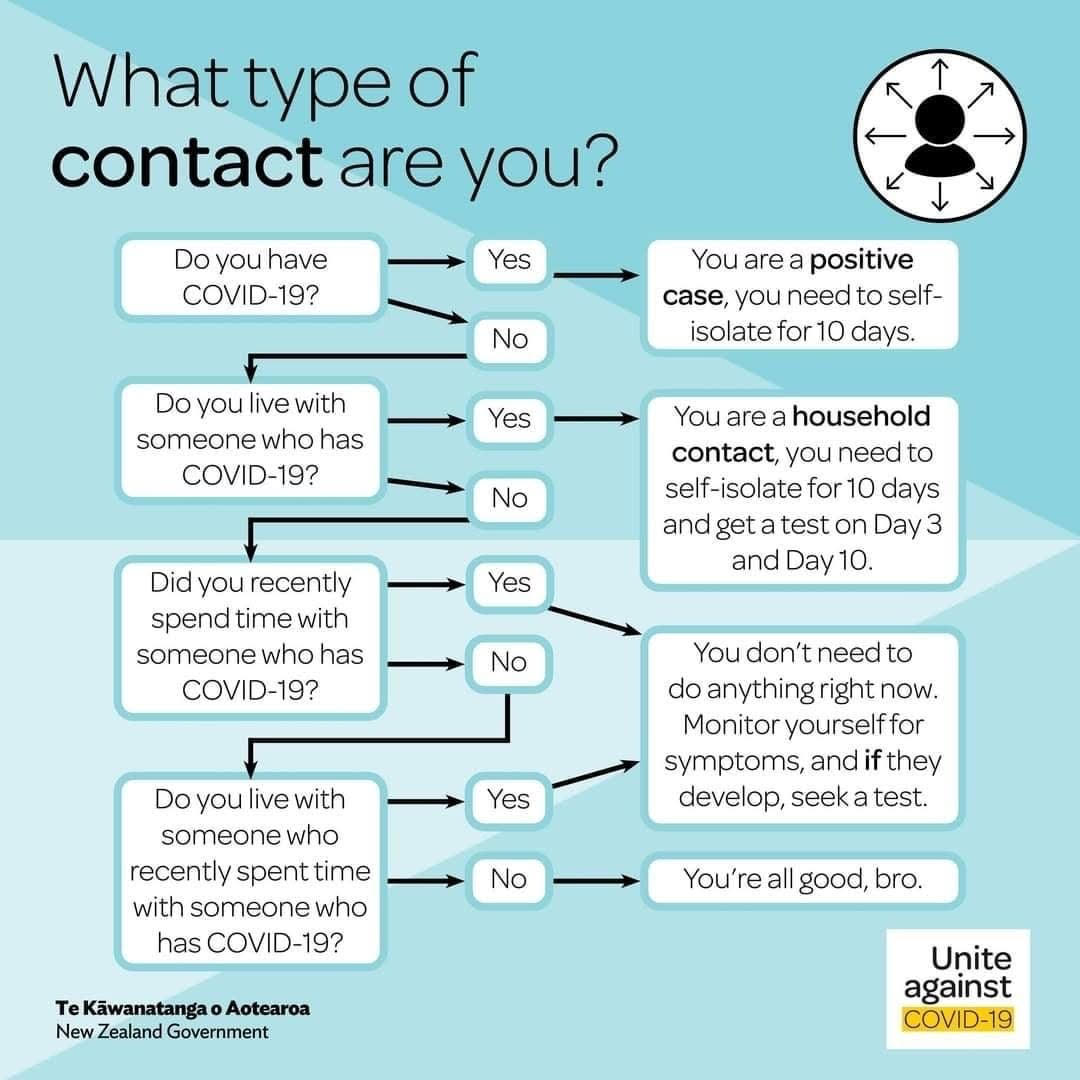 From now on only positive cases and household members of confirmed cases must isolate BUT if you feel ill and get a test you MUST isolate until the test returns.
We do understand that many families are keeping their children home to be safe. We support families who choose to do this and just ask that those children engage with At Home Learning. Please ensure that you contact your child's teacher so that they know if you are doing this so we can mark them as learning from home. If you would like a hard copy pack please contact your teacher. These will then be available for collection from the school office.
Our thoughts are with those families who are dealing with Covid. Please let us know if we can help in anyway
Caroline