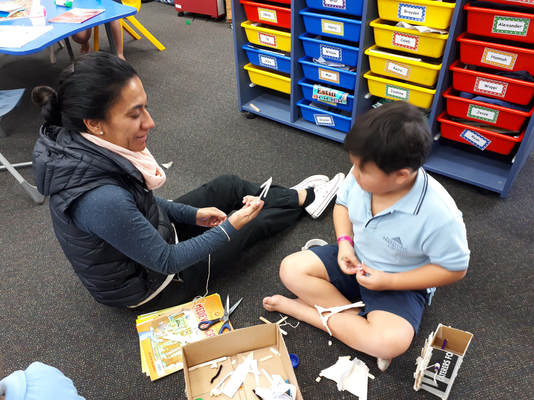 Dannevirke South School is a state funded full primary school with a current roll of 305 students.
South School opened in 1900 and has a long and proud history in the local community.  
The school is fortunate to have high levels of parental support and involvement.  The school is very well resourced and all buildings and facilities are very well maintained.  The school grounds are extensive with mature stands of trees as well as a growing number of newly planted native trees.
The school continues to receive very good Edcuation Review Office Reports and has a well-established self review and school development programme.
​
The school can offer:
A caring and secure environment that attempts to cater for the individual needs of all students.

Extensive special needs programmes and a developing programme of enrichment for students with special abilities.

A highly motivated and caring group of teachers.

An open door policy that values the close association between parents and the school.

Good facilities set in an expansive area of playing fields and native bush with an attractive stream running through the school.

A proven record of academic achievement, extensive sporting involvement and a diverse range of cultural activities.

A sound behaviour management programme that supports all students and staff.

​We are a KiVa school
We have a number of programmes to support students and these will continue to increase as the need arises. Early in 2019 these include:
Kapa Haka

High Five Reading for Years 4 – 6

Steps Literacy Programme – a number of students are making amazing progress.

Our KiVa anti-bullying programme is showing that we are making good progress to eliminate bullying

Transition to School – our new entrants are experiencing a wonderful transition to school. Years 8's are well supported on their way to High School.

Play based learning in Junior classes clearly indicates improved academic and social skills.

Year 4-6 teachers are inquiring into learning that supports successful progressions through those years

Year 7-8 teachers are working towards more flexible learning environments.

Robotics programme

Leadership programme

Participation in a number of events that allow students to excel including: AgriKids, EPro8, Kids Lit Quiz, Maths Competition, Ki O'Rahi